LSE North America Forum in Washington DC


LSE North America Forum in Washington DC
The second
LSE North America Forum
will take place in Washington DC on
Friday 28 October 2016
from 4:00 - 9:30pm.
Hosted by Professor Julia Black, Interim LSE Director (from 1 September), this event enables you to join leading LSE academics and alumni discussing the key issues shaping lives and societies on a global scale - issues likely to be brought into sharper focus in the US as the race for the White House enters its final days.
The Global Forums are open to all LSE alumni and close friends of the School. Whether you are a local resident or passing through on holiday or business, we hope you will attend.
---
Event Information

Date:
Friday 28 October 2016
Time:
4-9.30pm
Venue:
The National Press Club, 529 14th Street, Washington, DC 20045
Registration
:
The event is open to all LSE alumni - places are limited and registration is essential.
Tickets are £45 per person (approximately $60), including refreshments and networking receptions.
The full programme, including further speakers will be announced shortly
---
Confirmed Speakers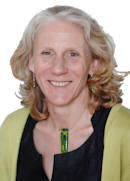 Professor Julia Black
is Pro Director for Research at LSE and will serve as Interim Director of the School from September 2016. She joined the Law Department in 1994. Julia completed her first degree in Jurisprudence and her DPhil at Oxford University. She has had a British Academy/Leverhulme Trust Senior Research Fellowship, and has been a Visiting Fellow at the University of Sydney and at All Souls College, Oxford. In 2014 she was the Sir Frank Holmes Visiting Professor in Public Policy at the University of Victoria, Wellington. Julia has written extensively on regulatory issues in a number of areas, and has advised policy makers, consumer bodies and regulators on issues of institutional design and regulatory policy. Julia was elected a Fellow of the British Academy in 2015 and granted the ECPR Standing Group on Regulatory Governance's life time achievement award for her work on regulation in 2016.

Dr Stephanie Rickard
is an Associate Professor of Political Science at LSE, in the Department of Government. She earned her PhD at the University of California, San Diego and her BA at the University of Rochester. Her research examines the effects of political institutions on economic policies and appears in journals such as International Organization, The Journal of Politics, British Journal of Political Science, and Comparative Political Studies.
Her current research includes a study of "buy national" procurement policies and an investigation into how national elections impact IMF loan negotiations. She is a member of the International Political Economy Society's steering committee and was recently elected to the Governing Council of the International Studies Association. She has appeared on BBC Radio 4's flagship Today programme to discuss various events in the global economy, including the leadership contests at the WTO and IMF.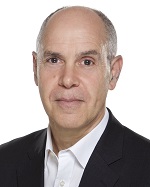 Professor Peter Trubowitz
is Professor of International Relations and Director of the US Centre at LSE and Associate Fellow at Chatham House, Royal Institute of International Affairs.
His main teaching and research interests are in the fields of international security and comparative foreign policy, with special focus on American grand strategy and foreign policy. He also writes writes and comments frequently on U.S. party politics and elections and how they shape and are shaped by America's changing place in the world.
His publications include Politics and Strategy: Partisan Ambition and American Statecraft (Princeton University Press, 2011) and Defining the National Interest: Conflict and Change in American Foreign Policy (University of Chicago Press, 1998), as well as articles in scholarl
y
journals such as International Security, International Studies Quarterly, and Political Science Quarterly and more popular venues like Foreign Affairs, International Herald Tribune, and The National Interest.
---
How to book
To register for the event, please visit the LSE site by clicking here.

Please note, in order to make the event registration process more secure, we now require alumni to be logged into the alumni community, LSE Alumni Online to make an event booking.

If you are not registered on LSE Alumni Online, create an account using your unique alumni ID number. Please email us on alumni@lse.ac.uk if you do not know your Alumni ID.
---
Queries
If you have any questions about the LSE North America Forum in Washington DC, please do not hesitate to contact us at: alumnievents@lse.ac.uk
---
This is a LSE Advancement event.
For questions about the AFLSE Washington, DC chapter please email: washingtondc@aflse.org